OUR APARTMENTS
Our recently renovated guest house with five living units is situated 300 meters from the castle of Gyula. Each living unit consists of a comfortably furnished living room, a small kitchen and a bathroom. Living units:
– 3 living units for 2+2 persons
– 2 living units for 2 persons
Our rooms are equipped with high quality furniture specifically design for use in hotels. Each room is equipped with double beds for hotel use and comfortable mattresses, and the additional furniture consists of high quality sofas, chair-beds, tables and chairs.
Kitchen equipment consists of electric hot plates, a microwave oven and a refrigerator. Besides, basic tableware and kitchenware is also available.
Each living unit has an LCD television set, and we have free WiFi network in the whole area of the house.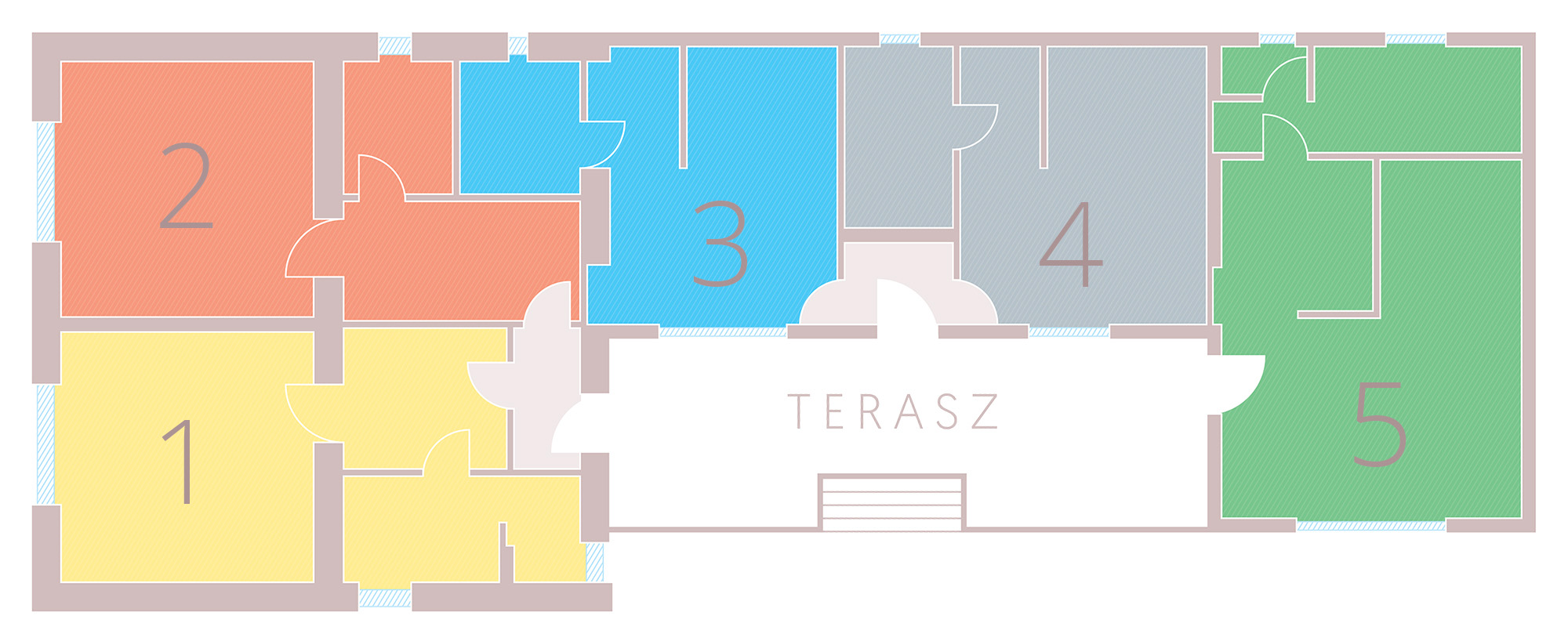 WHY IS THE PLACE CALLED SZÍN-HÁZ (HOUESE OF COLOURS IN HUNGARIAN)?
Because we have hidden lights in each room that the guests can set as they like. By using the special wall switch, you can choose from 16 million shades according to your mood. You may choose pre-programmed light effects: you may opt for sweet gradients or rhythmical, pulsating flashes, as it fits you.
There are no photos with those IDs or post 17584 does not have any attached images!
THE HOUSE IS ALSO SUITABLE FOR ORGANISING PARTIES
The living units open to a terrace for common use, which is a central place and meeting point of the house. But we also have a party space which can hold about 20 persons and is separated from the living units.
As a result, companies making a party and guests keen to relax can do what they like without disturbing each other. Attached to the space for common use, you find a well-equipped kitchen that offers you and your friends a good opportunity for a gastronomic experience together. The weather does not always allow you to stay outdoors, but here, you can surpass the limits of traditional barbecuing in the garden.
OTHER PARAMETERS OF SZÍN-HÁZ APARTMENTS
Small pets are allowed.
We welcome small pets. The accommodation of one pet per apartment is free, provided it does not disturb the other guests and is not let loose in the building. For the admission of a pet, we only charge a one-off cleaning fee (HUF 1000/occasion).
Comfortable parking
There is a spacious and free parking area in the courtyard.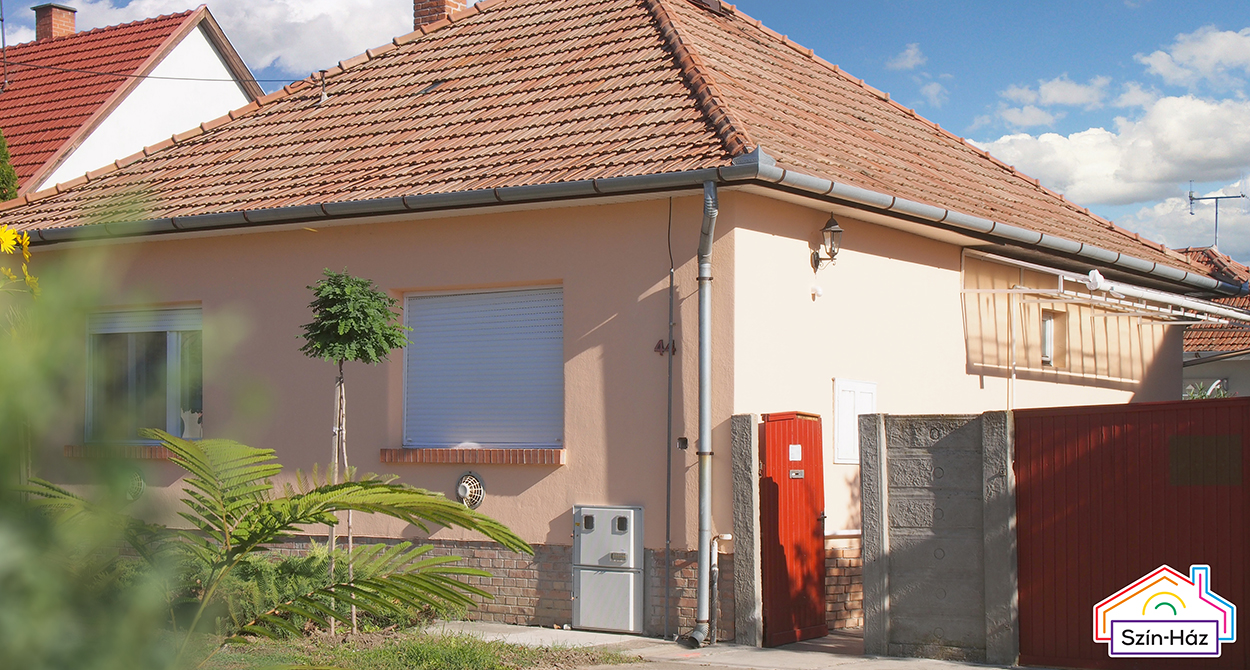 ---
PRICES AND DISCOUNTS
Our pricing is simple and transparent:
The gross price for the accommodation is HUF 6000 /person/night + a tourist tax of 380 HUF/person/night.
HOW CAN YOU PAY:
By bank transfer, cash payment at the premises and bank card. 'Szép Kártya' will be accepted.
SPECIAL OFFERS
If you celebrate someone's name day, the person being celebrated gets a discount of 50% from his/her accommodation fee (for a group of at least 10 persons). (The tourist tax needs to be paid however.)
If you celebrate someone's birthday, the person being celebrated does not pay any fee for his/her accommodation (for a group of at least 10 persons). (The tourist tax needs to be paid however.)
The birthday or name day should be within a range of +/- 10 days from the date of the reservation..
---
GALLERY
Apartment 1
---
Apartment 2
---
Apartment 3
---
Apartment 4
---
Apartment 5
---
Terrace, dining room, kitchen
---
RESERVE YOUR ACCOMMODATION OR ASK FOR AN INDIVIDUAL OFFER IN A SIMPLE WAY
Call us at +3630 919-9754, write a message to us to our e-mail address info@szin-haz.com or use the MESSAGING module!